This multidisciplinary project by the Harte Research Institute, sponsored by a major grant from the Houston Endowment, aims to provide Texans the information they need to be able to understand and adapt to higher sea levels within 50 to 100 years.
​
Coastal communities around the world are looking for strategies to prepare for the impacts of global climate change, including sea level rise and increased coastal storm surge. For low-lying coastal zones like that of the Upper Texas Coast, the cost could be substantial.
​
This interactive website provides tools to evaluate the environmental, socio-economic, and legal aspects of sea level rise on our community using a series of story maps to explore each topic in depth. These storymaps include text, photos, and maps to guide you, along with downloads of data for you to explore on your own. What changes could occur to the Upper Texas Coast as a result of 2.5 feet of sea level rise, and what legal options do we have to prepare? Explore the links below to find out!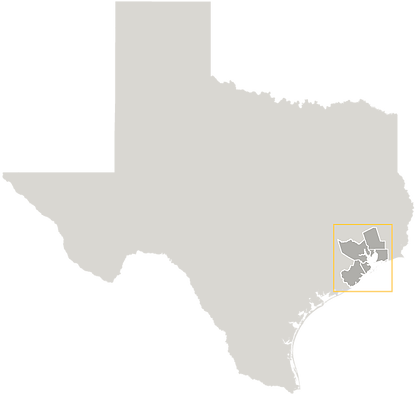 This project explores the many effects of sea level rise on the five coastal counties surrounding Galveston Bay: Harris, Brazoria, Galveston, Chambers, and Liberty counties. Major cities included in our analysis are Houston, Texas City, and Galveston - all of which are major hubs both regionally and nationally.